The company's design and production chain is fully internal, ensuring maximum control in terms of product quality and processes.
Production engineering department
The production engineering department, manned by a team of highly specialized staff, is the beating heart of the company. From here:
acoustic and dimensional analysis and surveys are conducted
noise abatement measures are developed
components are designed and manufactured using modern software such as Autocad 2D and INVENTOR 3D
the product is put into production
digital machines are used for sheet metal processing
5000kg bridge crane and two jib cranes for handling loads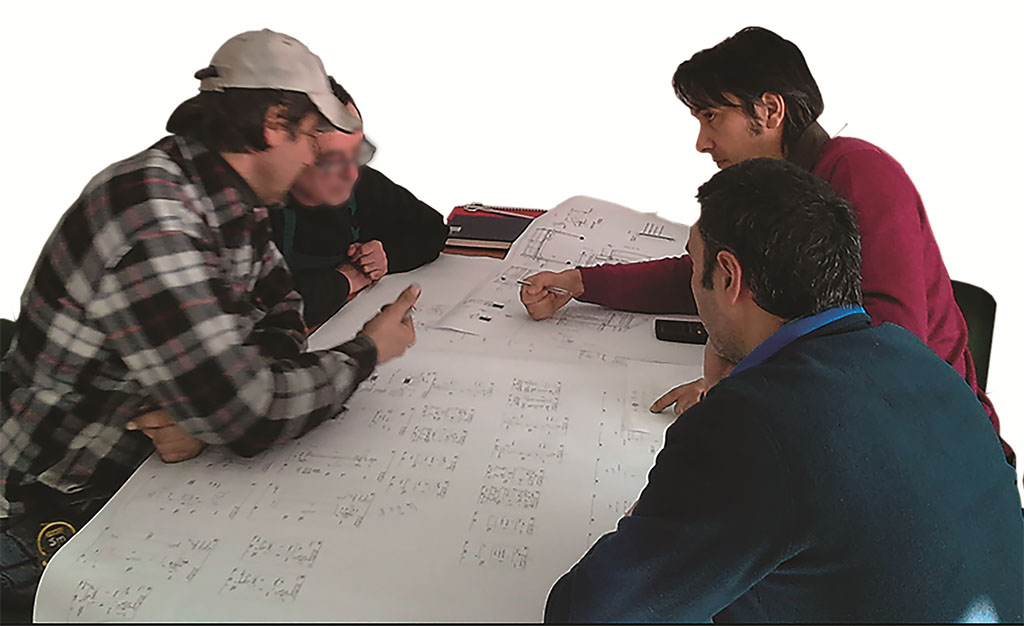 The workshop 
The workshop is made up of 3 departments:
sheet metal processing
mechanical structural work
insulation of panelling and sound-proofed doors
This is where state-of-the-art products are produced, with each stage of production followed with the utmost care and attention; the personnel involved in manufacturing the product can carry out pre-assembly in the workshop or can assemble the product directly on-site, thereby offering the best possible after-sales assistance while reducing both timings and costs.
Transport and delivery of the product are planned and executed using tailored packaging systems designed to optimize the use of space and transport efficiency.
Highly-specialized personnel have access to an impressive range of production machinery:
a digital punching machine with a working area of 1.5×3 m, with a mould-holder turret and 32 stations with automatic rotation
2 digital folding machines with a folding length of 4000 mm by a thickness of 6 mm and another digital folding machine with a folding length of 3000 mm by a th of 6 mm
shears with a cutting length of 3000 mm by a thickness of 6 mm
a mobile platform for jobs on components up to 8 m in height
2 fork-lift trucks with lifting capacities of 2000 and 3500 kg
a profile saw wire and TIG welding machines, various cutting, spot-welding and grinding equipment, and a fleet of transport vehicles
5000kg bridge crane and two jib cranes for handling loads